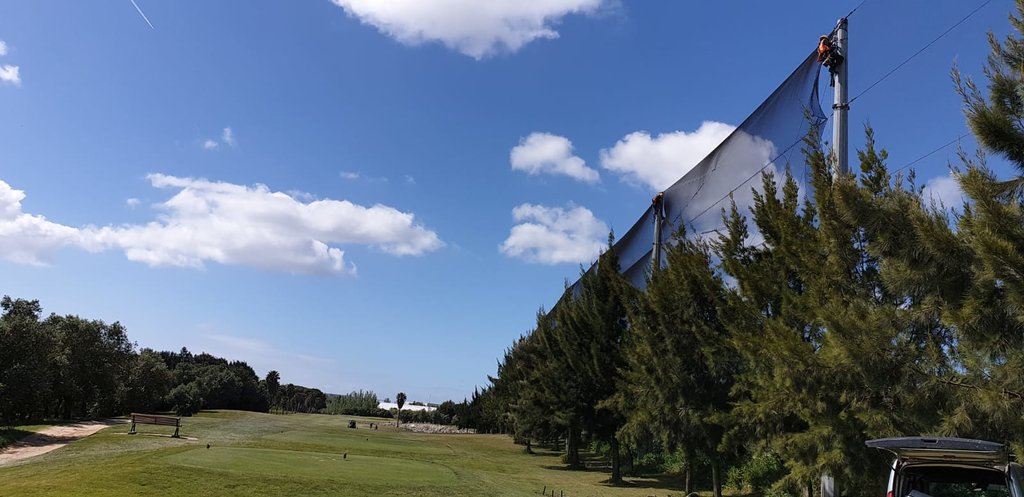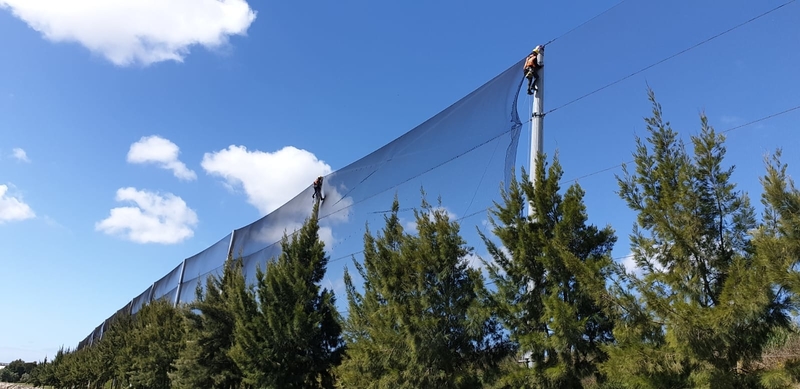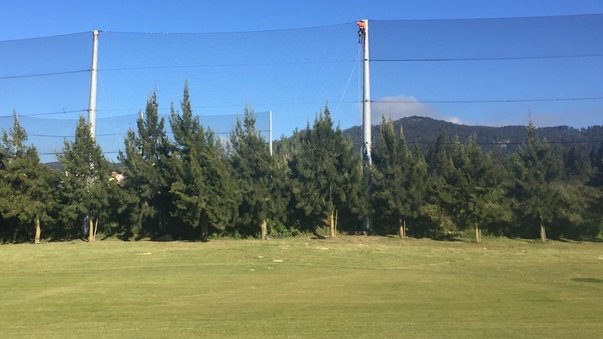 Description.
Assembly of Sealing and Protection Networks
Installation of sealing and protection nets at Quinta da Beloura golf courses in Sintra.
Work in height by technique of access by rope or technique of industrial alpinism, known by vertical works.
Rope access is a height-working technique that combines advanced mountaineering techniques and allows access to elevated sites using specific ropes and equipment. It allows the reduction in the time of execution of the work generating increase of productivity and decrease of costs.
Back