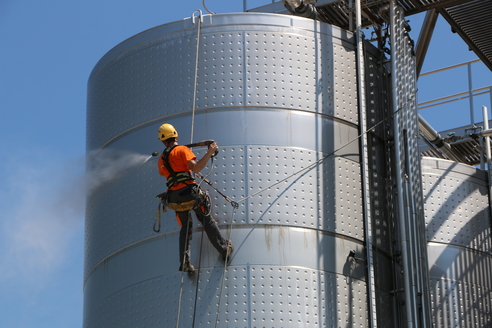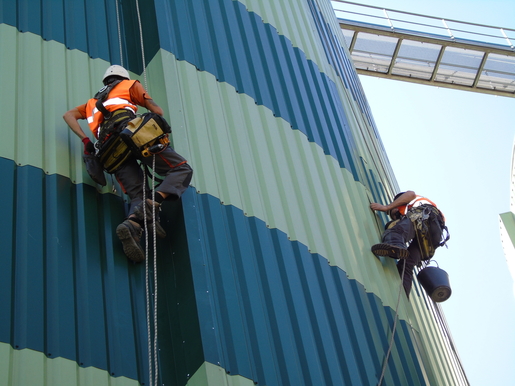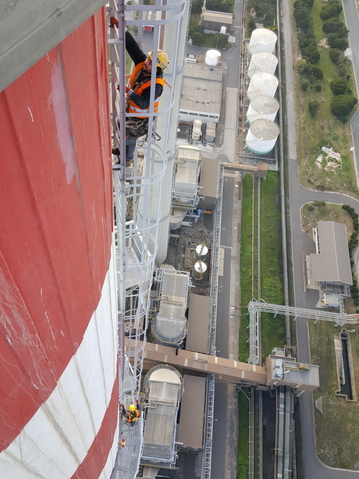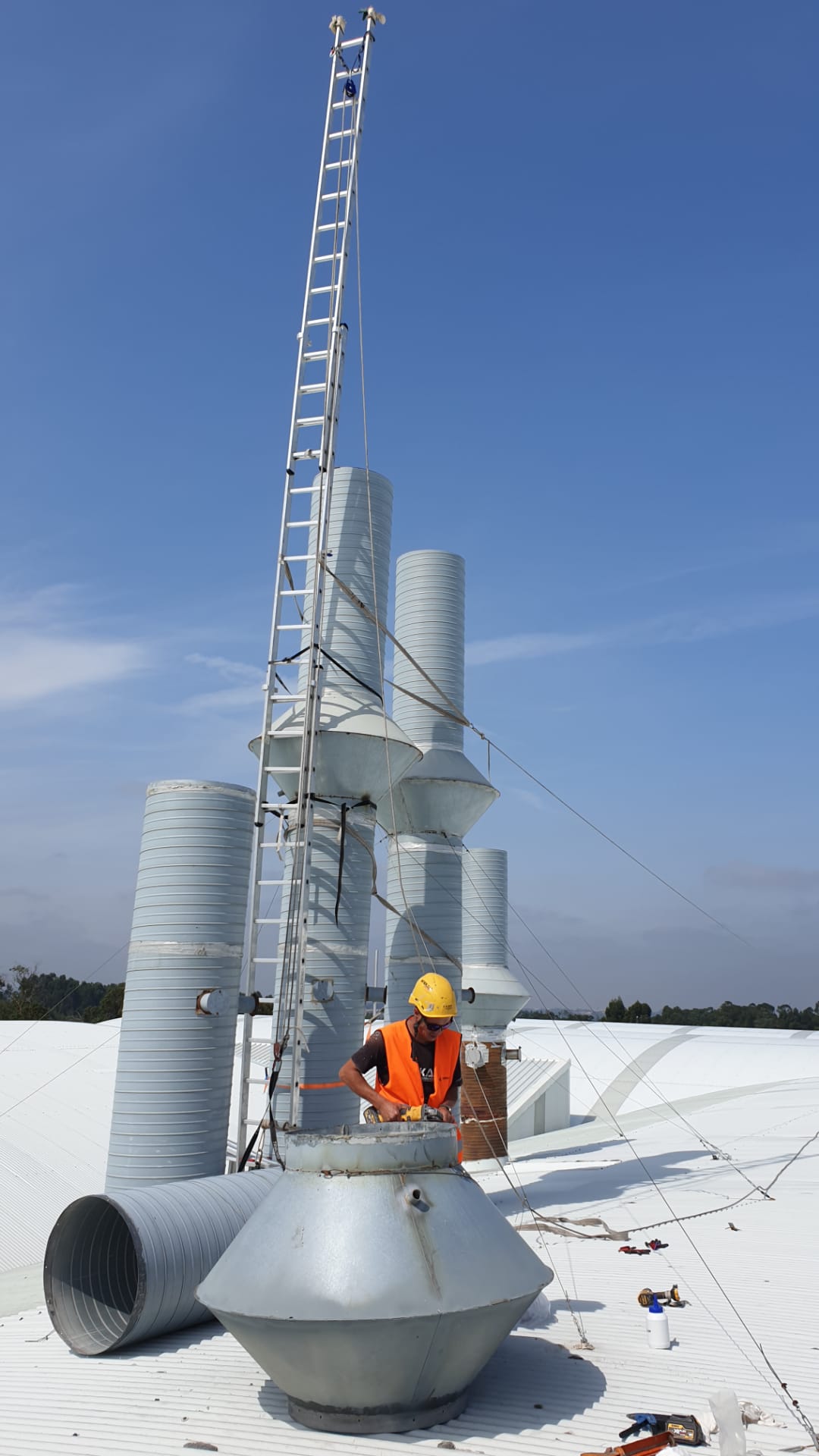 Description.
INDUSTRIAL MAINTENANCE
I INDUSTRIAL MAINTENANCE:
We carry out all types of maintenance and industrial cleaning in places of difficult access with the use of mountaineering techniques and other complementary means. We have duly accredited employees with professional certification of access by IRATA rope among others, to perform a safe and excellent work.
Our rope access technique, coupled with all traditional means, ensures a fast and quality work. Allowing the formulation of very competitive budgets in this area.